The Monthly Dose of Testing Land - July 2023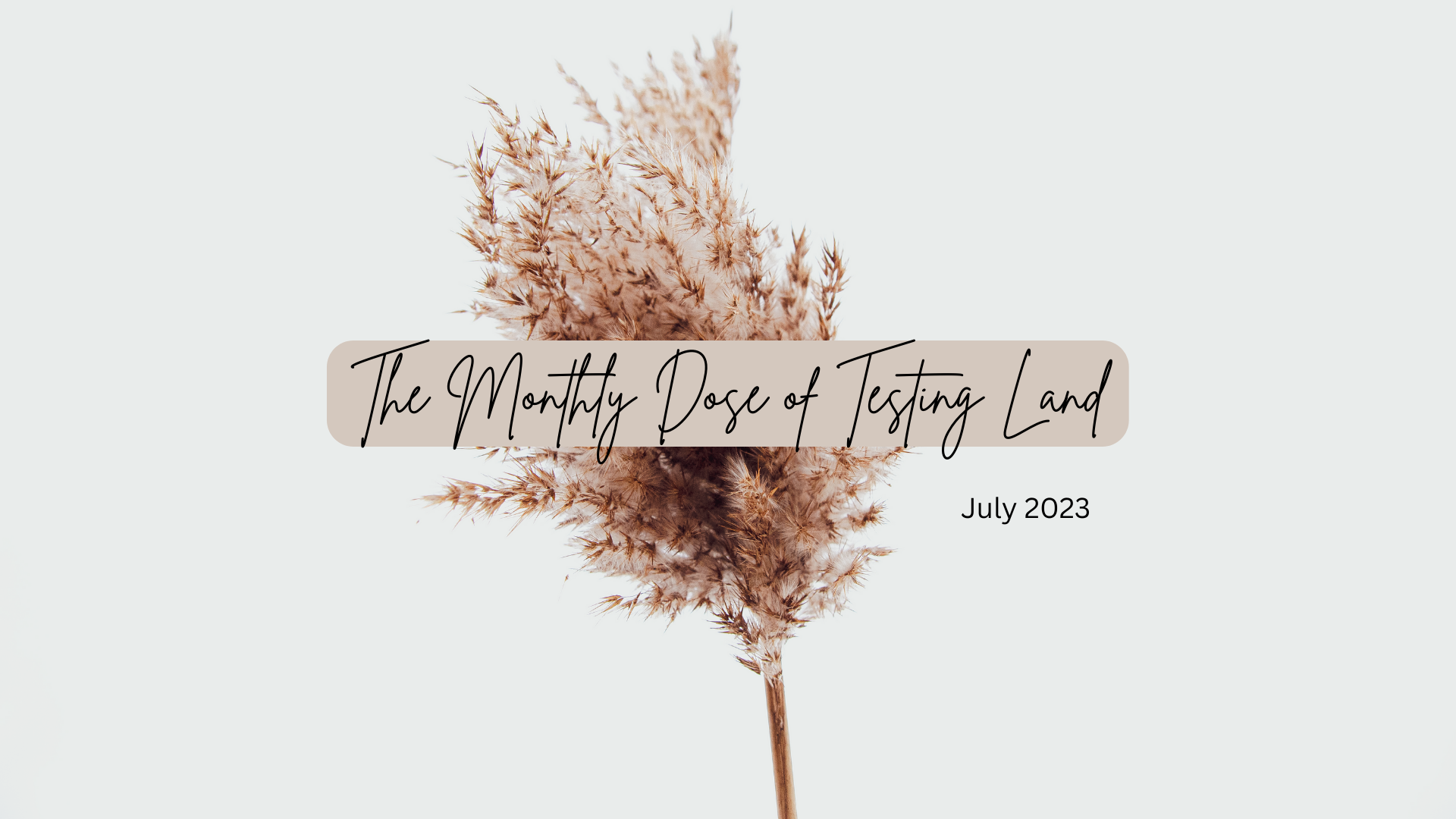 💡
Subscribe to my Monthly Dose of Testing Land ⬇️️‌
Here is your Monthly Dose of Testing Land, a list of what I'm exploring, mulling, and experiencing each month.
Book I am reading
Why We Sleep: Unlocking the Power of Sleep and Dreams. If you wonder how this fundamental aspect of our lives works, this book is for you. It is full of scientific discoveries put on paper by the neuroscientist and sleep expert Matthew Walke, and gives us a perspective on how caffeine and alcohol affect sleep, and explains how we can harness sleep to improve learning, mood, and energy levels and avoid several diseases. I haven't finished it yet, but it was a good read so far.
Desert I'm indulging myself with
Homemade ice cream (I'm adding here the link, it's fine if you don't have a Cookidoo subscription, you can see the ingredients and their proportions). Whenever I have leftover fruit, I freeze it for making ice cream later. I tried various fruits, from strawberries to cherries, and raspberries, but the bananas are the ones giving my ice cream that creamy consistency. The list of ingredients is short, frozen bananas, natural sweeteners, like stevia and cream, or yogurt. I am using a Thermomix to make my life easier, but I think it would also work fine with a blender.
Podcast series I'm listening
The Motherkind Podcast by Zoe Blaskey and each episode feature a different teacher from the world of self-development and wellbeing or a mum on a path of self-enquiry. There are so many good topics and talks, not all of them from the parenting area.
Thoughts I'm mulling over
Enjoying the present moment is one of the best things I have learned in the past years, and understand that everything we have will eventually come to an end someday. I have stopped thinking too much about the past and worrying less about the future, and just be. The first paragraph of this article sums it up so well and reminds us that the glass is already broken, and keep the following in mind: be grateful and cherish every moment you have while you are alive.
Cool gadget for kids
Yoto Mini. Traveling by car with a toddler it's fun, but there still are moments when they get so easily bored and then all the books and dolls are not enough anymore. We bought the Yoto Mini a few months ago, together with the headphones, and our little one is very excited whenever she gets the chance to put on what music she wants or what story she wants to listen to. For us, it worked well to buy the blank Yoto Cards, so my husband added a lot of audio stories in Romanian for her.
---
Have a wonderful day, all!
Love, M.