The Monthly Dose of Testing Land - August 2023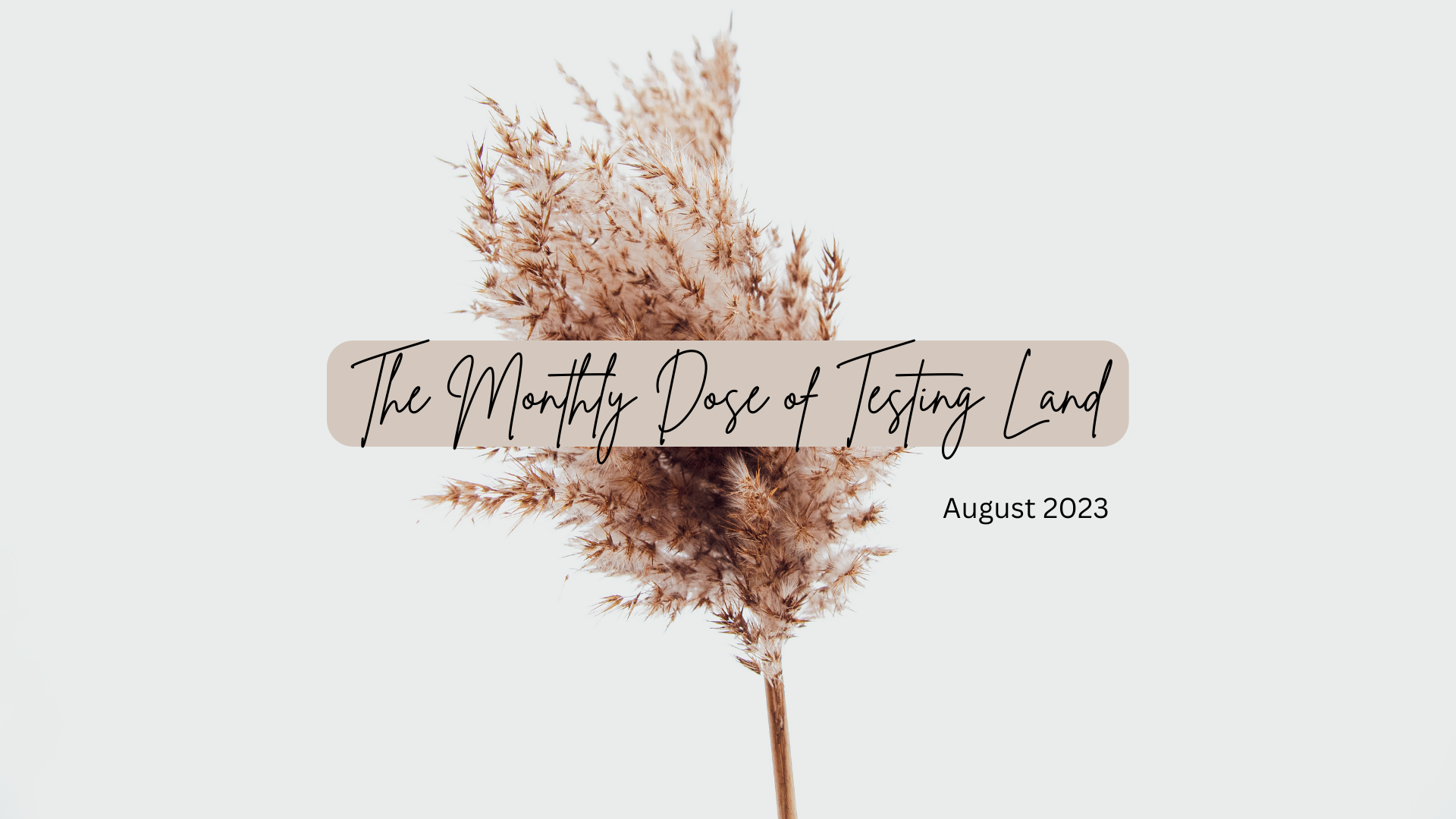 💡
Subscribe to my Monthly Dose of Testing Land ⬇️️‌
Here is your Monthly Dose of Testing Land, a list of what I'm exploring, mulling, and experiencing each month.
Book I read
Think Like a Monk: Train Your Mind for Peace and Purpose Every Day. It talks about how to overcome negativity, how to deal with overthinking, how to find your purpose, and why you are not your thoughts. Even if I sometimes struggled to keep up with all the stories written in this book, many quotes stood with me even after I finished it.
"You are who you are when no one is watching."
"The only way to build a meaningful life is to filter out that noise and look within."
"Everyone has a story, and sometimes our egos choose to ignore that. Don't take everything personally—it is usually not about you."
The series I'm watching
Painkiller. A TV mini-series which exposes the roots of the most pressing health epidemic of the 21st century. I found this docu-series quite disturbing, as every episode starts with a parent of one of the many teenagers who lost their lives by consuming opioids.
Lifestyle app I started to use
PictureThis. PictureThis is an AI-powered application I started using because I needed a tool to help me identify plants. I have a habit of buying many indoor and outdoor plants, and soon I forget their names (🙈). Finding details online about watering and how much light they need becomes harder. With PictureThis, I can quickly identify my plants and get the information I need to take care of them properly. More than that, PictureThis can tell me if my plants are sick or they are looking healthy, and if they're sick I get suggestions on what to do to improve their aspect.
AI Tool I Discovered
Xmind Copilot. I recently played around with Mindmaps to help me organize my ideas and work. I discovered that Xmind introduced a tool several months ago that allows you to generate an entire mind map from a single prompt. While it's very helpful and cool to use the ChatGPT capabilities, I found that the auto-generated mind map was riddled with typos. So, I had to manually check and correct the mistakes.
---
Have a wonderful day, all!
Love, M.