Our short, but fabulous trip to Miami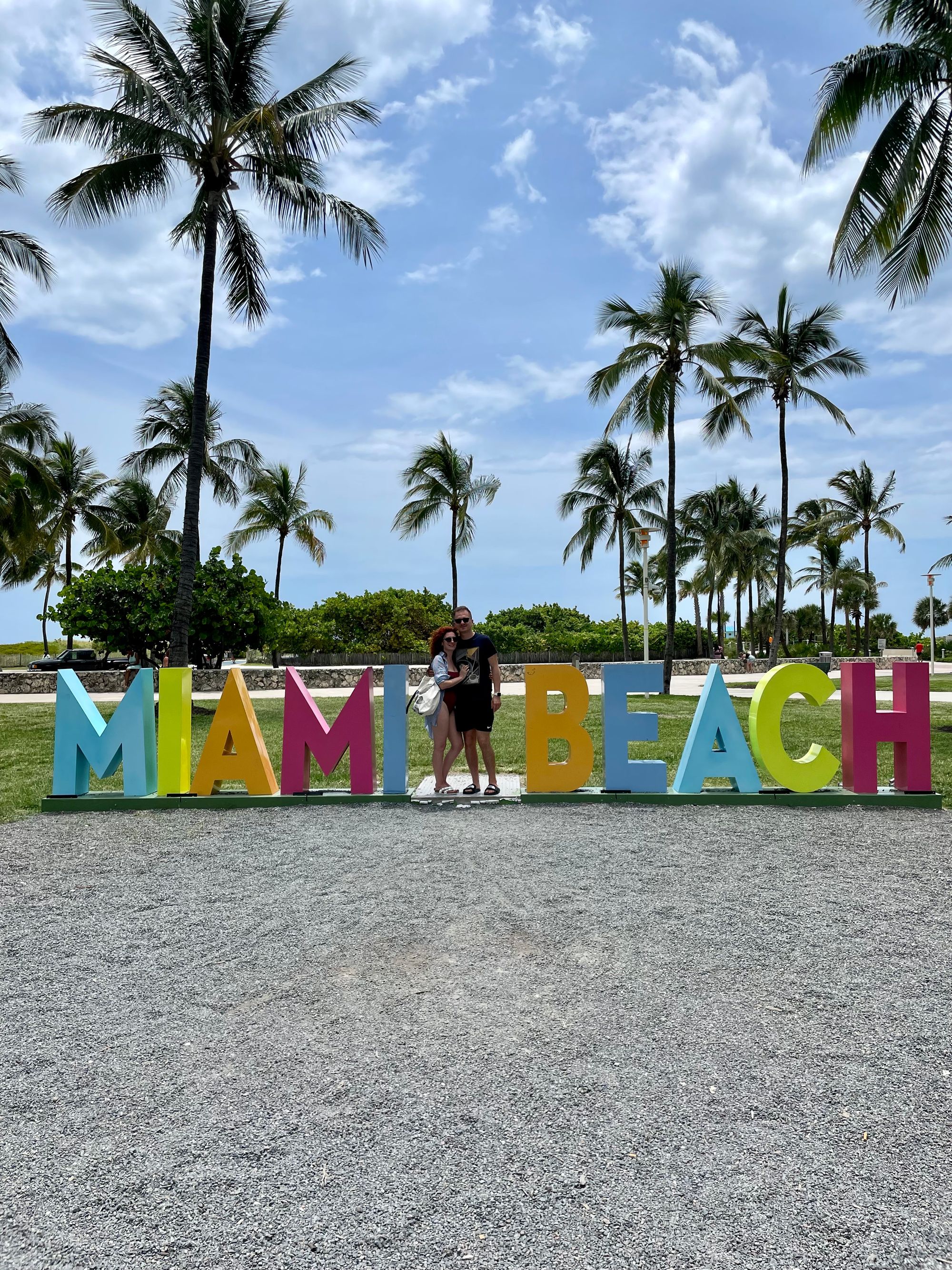 It was at the beginning of May when my husband got the opportunity to go on a business trip to Miami around mid-June. I was incredibly happy to hear that as I was pretty sure he wouldn't mind if I'll join him 🫶
But why was I so happy
I'm going to tell you a story. I was 5 years old when Romania was out of communism for almost 2 years, and my grandparents traveled to the USA because my grandfather suffered from heart disease, and back then ('91) in Romania were few options to find a cure for that. So, they fight their fears and traveled alone to Newark to visit one of my grandfather's nephews, who was (and still is) a cardiologist in the USA. They stayed there for 3 months, while my grandfather's health improved, and they became optimistic that after coming back home his life is going to be better.  
A few months later after they came back home, he died at 62. I was little, but I vividly remember that he died in December, right before Christmas, and as I grew up, I grew up watching the physical photos that they took in New York, I grew up with the idea that America (as we were calling the USA) is this fairyland where everything is possible and that if my grandparents made it to the USA and traveled overseas, I have to do it too.
So, my first travel to the USA was having both of them in mind, admiring them even more for their courage and determination.
The visa 🇺🇸
For us, Romanian citizens, it's not quite easy peasy to travel to the United States of America, as we still need a visa to be permitted to travel to the US. And of course, none of us, nor me or my husband had a visa. The process to obtain it is straightforward, the bad part is that we're not living in the capital, so we had to travel from our city, Cluj-Napoca, to Bucharest to attend the visa interview at the US Embassy. After waiting for more than 3 hours to have the interview, we both obtained the legal right to travel to the US. Yay!
The flights 🛫
We booked the flights 2 weeks before our departure (June 2023), and we paid around 1400$ each. We chose to fly with Lufthansa, and traveled from Cluj - Frankfurt - Miami, roundtrip. The big challenge for us was the Frankfurt - Miami flight, as none of us usually sleeps while flying. Lufthansa was not great, not terrible, for the almost 10 hours flight I kept myself busy reading, doing Black Mirror marathon, and chatting with my husband.
Miami 🌴
We arrived in Miami around 4pm local time, it was so hot and humid as soon as we got off the plane. We rented a car and my husband had a fixation on Tesla. When we traveled to Bucharest to obtain our visa, he wanted to do a test drive with a Tesla, but no slot was available, so he was so decided to rent one while our stay in Miami.
One of the first stops was at Miami Beach. We went straight to Miami South Beach and enjoyed the sun and the warm water for hours.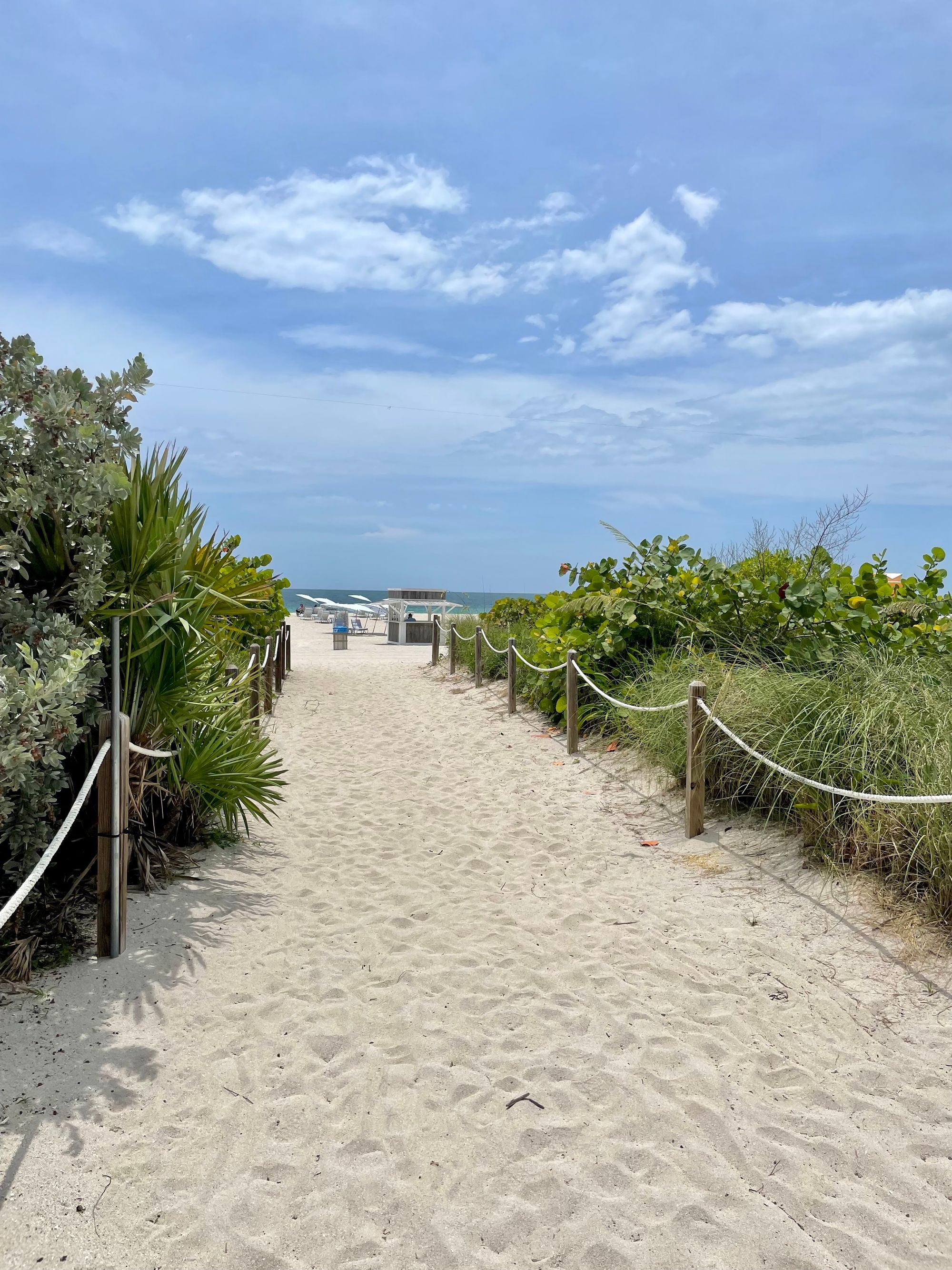 Like real tourists do, we took a late lunch on Ocean Drive, very close to the famous house of Giani Versace, on whose stairs he was killed in 1997.
The next day we made a long drive from Miami to Key West, the Southernmost point of the Continental USA. To get there, we drove on the Overseas Highway, a scenic 113-mile-long highway that connects the entire length of the Keys over 42 bridges! It was stunning! In Key West, the iconic moment of the day was watching the sunset on the beach. Priceless.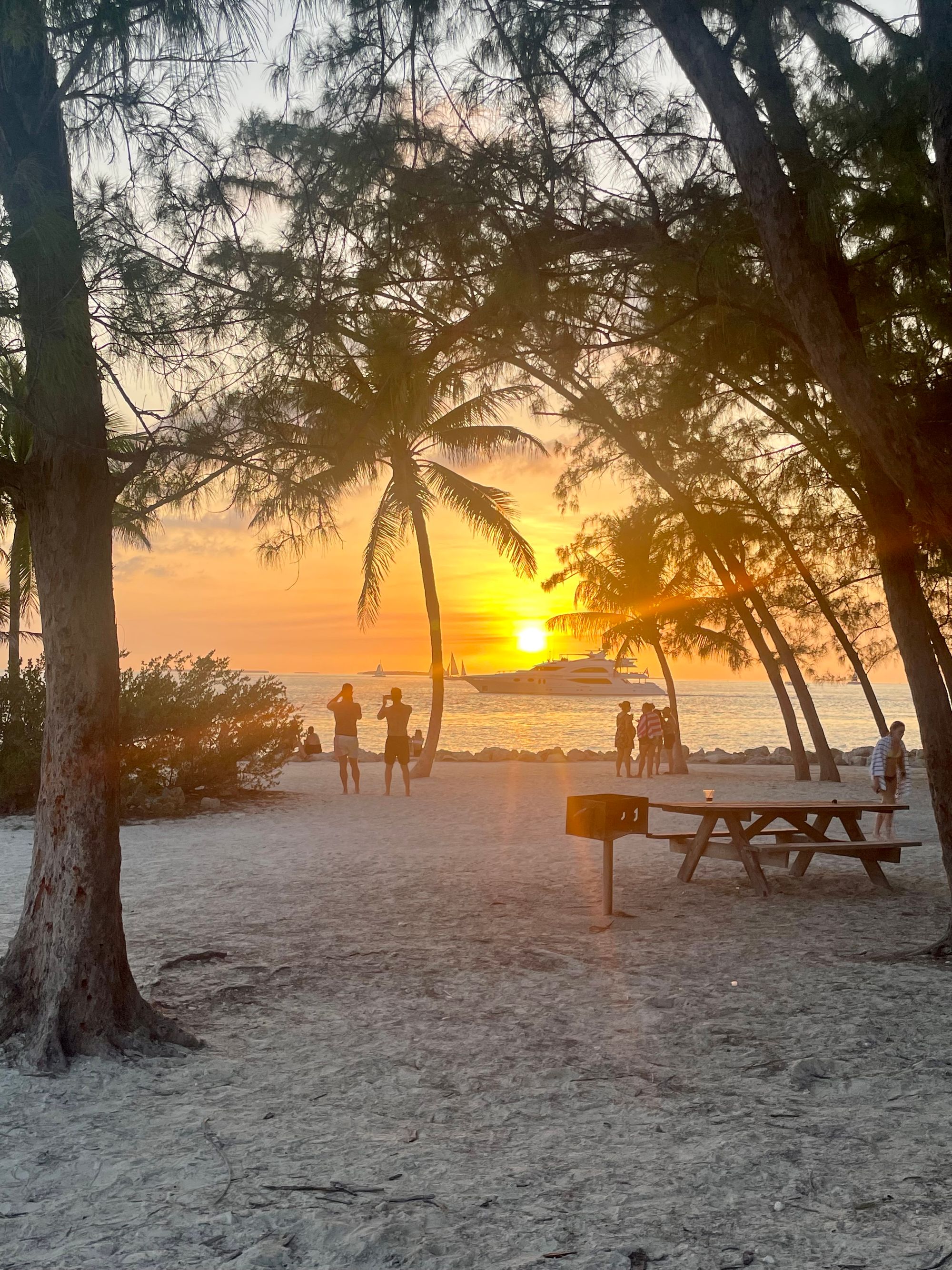 On the following day, we decided to see also the posh look of Miami and we went for a walk in Brickell, the historic central business district. Lots of high skyscrapers, the Miami River with its fancy boats, and good restaurants.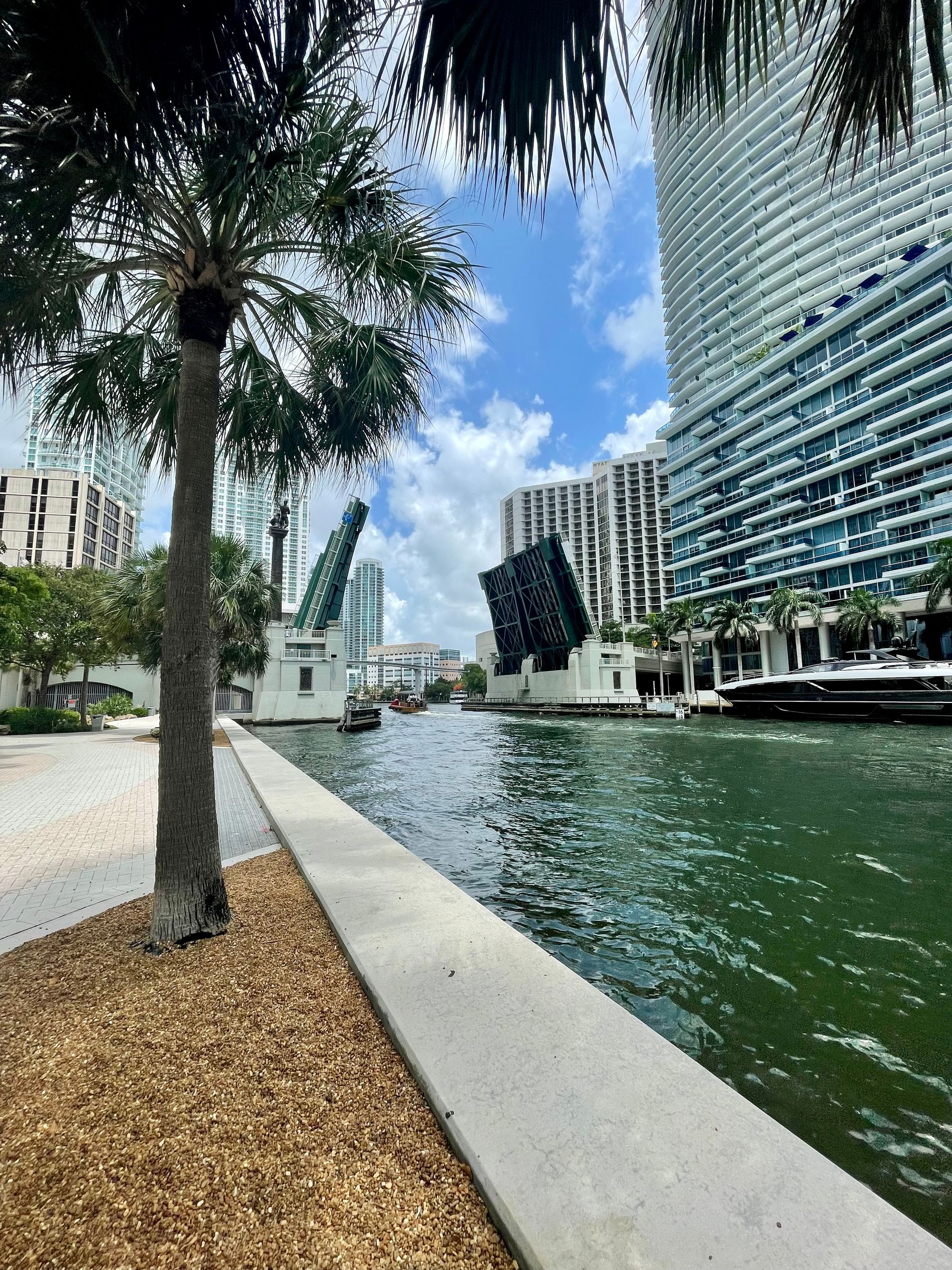 The following day, while my husband was at the office, I went to visit the Vizcaya Museum by myself. It is one of the must-sees in Miami, I spent almost 3 hours walking around this Mediterranean-style historic home and staring at every piece of this astonishing place. Right after my visit to the Vizcaya, I read a review on Tripadvisor of someone saying that she has seen an alligator in the Vizcaya Gardens. OMG!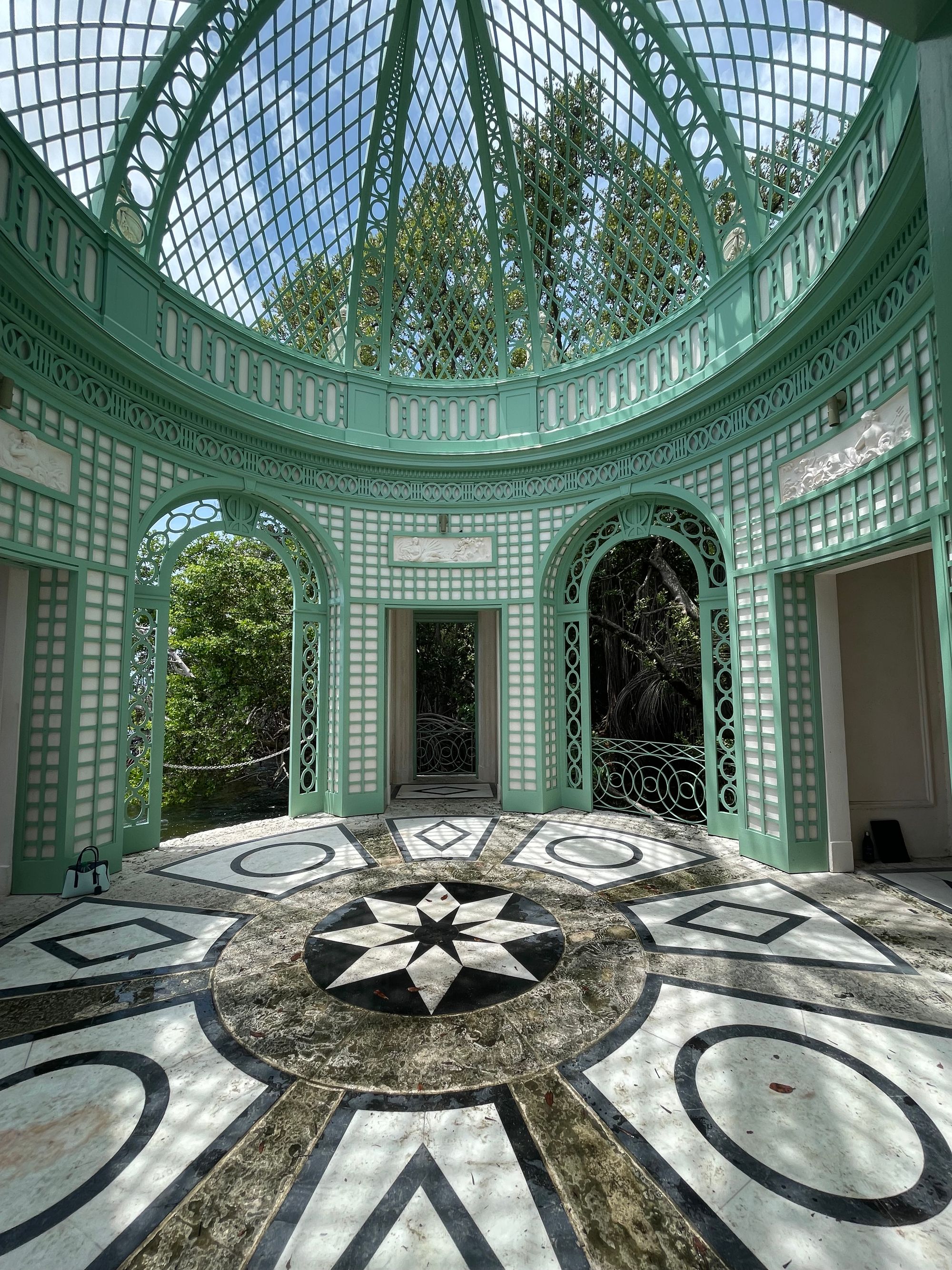 For most of the time I was alone and I was not out visiting and wandering, I indulged myself with calm hours spent by the hotel's rooftop pool. I cannot put into words how good it was to free up my mind and just... breathe. No earphones, no books, no random Instagram scrolling, just hearing my thoughts.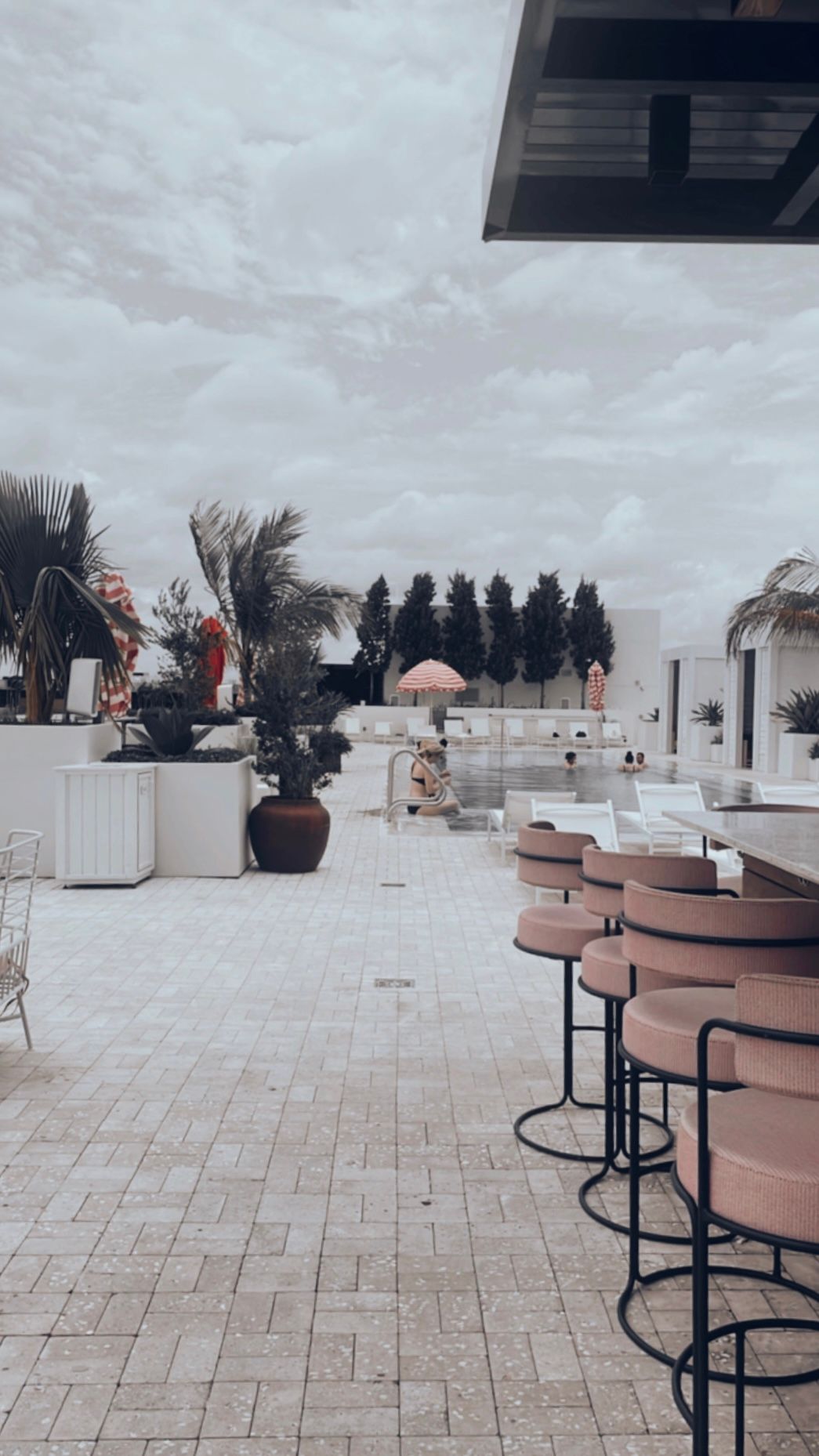 The following day, I booked an experience on Airbnb called "Little Havana Rituals" and I spent 2.5 hours with my guide, a Cuban guy who moved to Miami, who taught me a lot of interesting facts and history about Cuba, Cuban people, how they live, and he invited me to taste the perfect Cuban coffee, experience smoking a cigar like a native Cuban, and learn the Cuban cigar ritual. It was some well-spent time.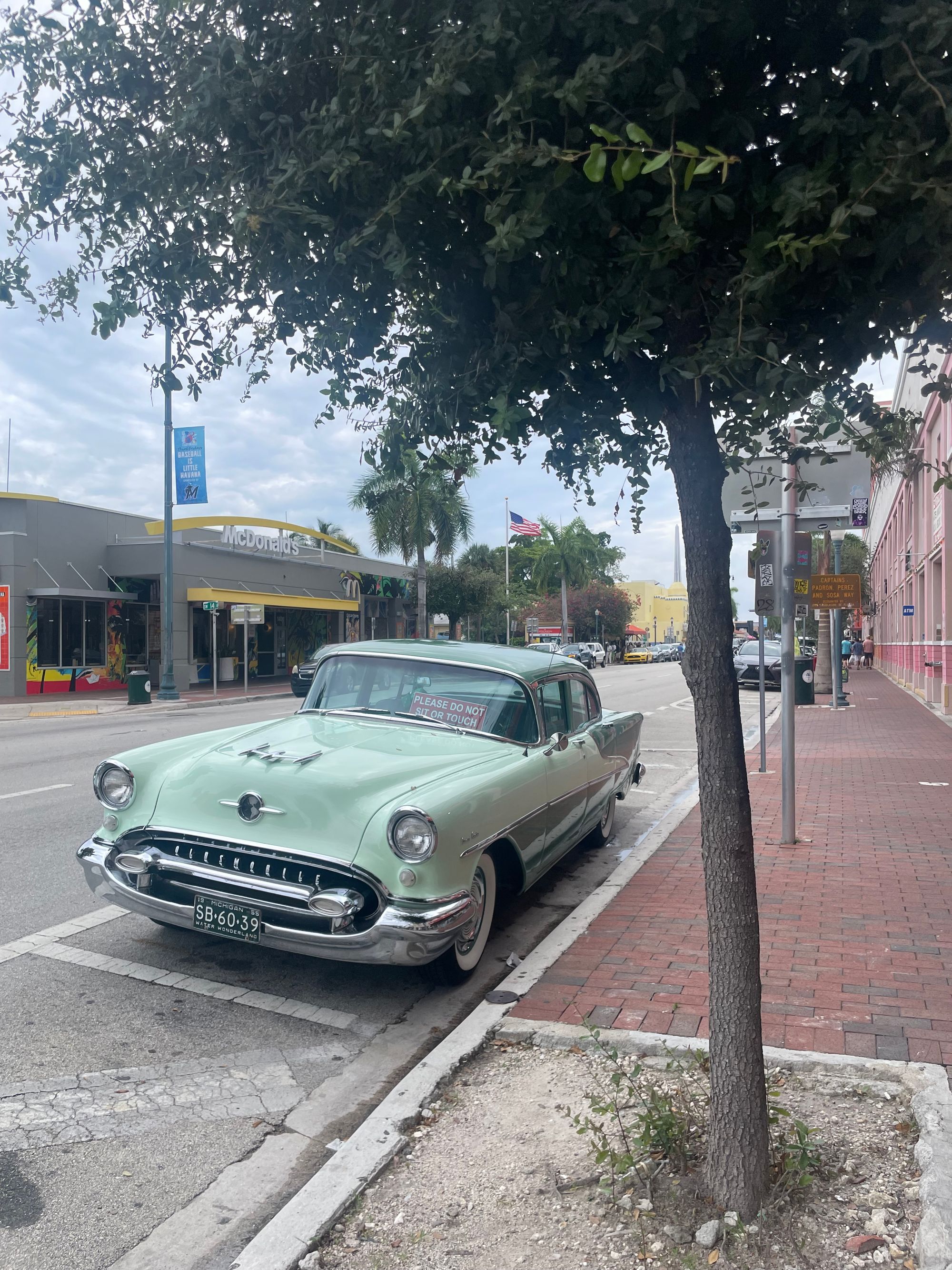 ---
And that's a wrap. We had an incredible 8 days in Miami. Until next time, Miami!🌴