Friday w/ Testers - #005 - Lucian Mihai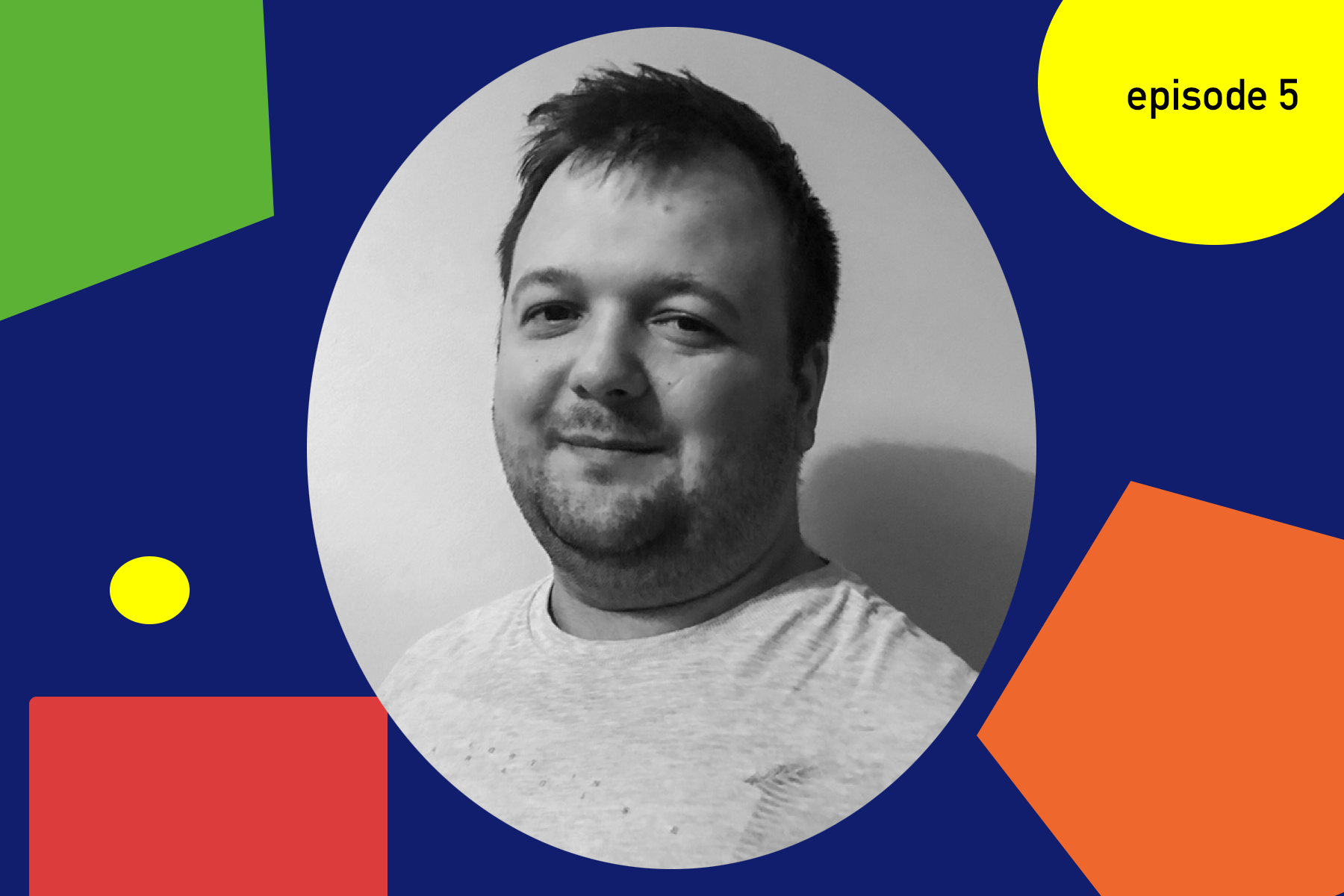 In Friday with Testers, we feature QA experts from our community who share their ❤️ for quality. This episode is about Lucian Mihai, the guy behind Cluj Testing Community which aims to teach people software testing basics.
Tell me a bit about your job as a tester.
Well, it all started around 10-11 years ago.
Being passionate about computers, tools, installing, debugging and configure software, I decided to join a local company as a service IT technician as my first real job with a contract. After two years, from a joke, I applied to a manual tester job opening in Cluj. Honestly, I never thought they will call me back... but they did. I still remember that day: "Hello Lucian, are you able to come tomorrow to an interview?"
Being at more than 300km away from Cluj, it was almost impossible to make it. Like in the movies, the next day I got my backpack with some clothes in and I came to Cluj to take that interview.
After some years I'm still here, enjoying life together with my wife and soon with our first child.
Returning to my job - being a Career Coach, Department Lead or Discipline Lead opened new chapters in my professional career.  Now it's not only about helping others by sharing my knowledge, but also finding solutions to problems, improve processes and come up with ideas. I need to constantly find ways to make steps towards high quality in regards to my team and for me.
2. You've been given a baby Owl. You can't give it away or sell it. What would you do with it and why?🦉
I would break the law of "can't give it away". Since I do not know much about birds and I do not always trust information from Internet, I would call for a bird specialist to take care about this situation. It's not like I cannot take care of a bird, but maybe it has a special condition... on the way to extinction or sick.
3. What did you want to be when you grow up?
What I really wanted to do when I was a child was to join the army. For so many years I imagined me as a soldier, a sergeant, commander... I was fascinated by a saying: "army turn boys into men".
4. What determined you to build a career in testing?
Mentoring is one of those things which I love the most and determined me to do it.
I love to share my knowledge and experience with others in order to help them. It gives me an enormous satisfaction when other testers come at junior or intern level, and I see them growing and excelling on their projects. That is the moment when you know that all your invested effort achieved it's target.
5. What apps can't you live without?
I think the most important is FlashScore app. There I can see the sports results. Especially tennis, rugby and handball.
6. Your favourite family tradition is …
Unfortunately i'm not such into traditions. Maybe Christmas.🎄
7. What drives you? Who inspires you?
Three people influenced my life trough their speeches.
Alin Useriu. I had the chance to meet Alin when I was volunteer to Tasuleasa Social, 8 or 9 years ago. I was "young and restless" in that period, but he made me realise I can do great things in my life. When we meet each other again after many years I told him: "I left as a boy and returned as a man".
Marcel Iures. I still have moments when I reflect to his speech, full of passion, kindness and inspiration. Before I met him, I was afraid to talk in public because I thought I have nothing to share. When I first heard him, I realise that his way of speaking is something which represents me as a person. Now I love speaking in public and this became a thing which is truly representing my way to express.
Mircea Miclea. I would say Mircea was the key thing for my professional career. I could say he taught me how to combine my feelings, knowledge, vision and passion to achieve the next level.
He said me once:
"It is not enough to be the best as you can be."
8. Would you let us hook up your 'Recently Played' list on Spotify to the office speakers?
I am more a MixCloud fan.🎧 Back in the days I was listening to Cadenza podcast source playlist.
9. Thursdays are for ...
Watching True Detective 🕵️‍♂️ tv show.