The Monthly Dose of Testing Land - May 2023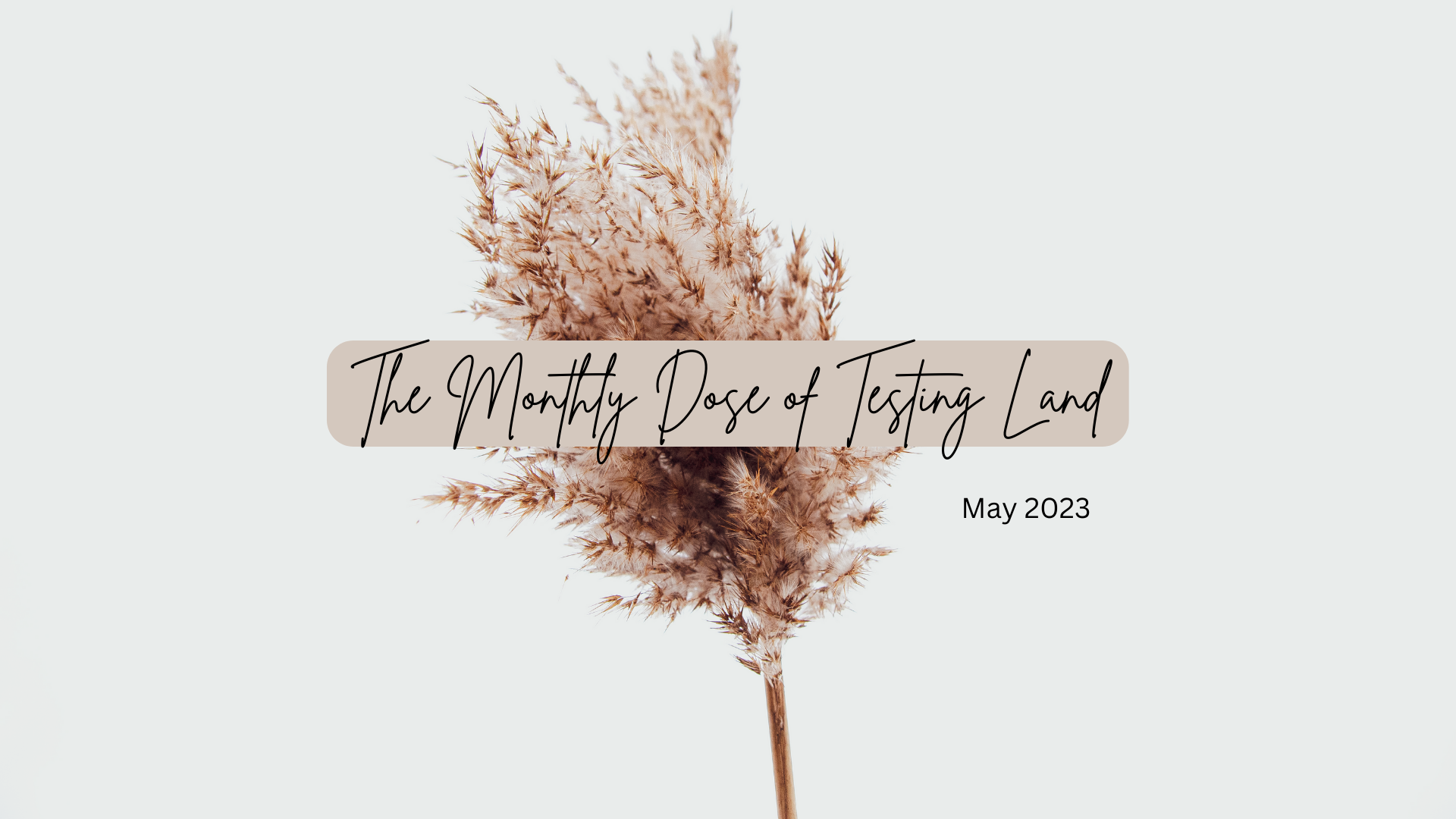 💡
Subscribe to get my Monthly Dose of Testing Land ⬇️️
Here is your Monthly Dose of Testing Land, a list of what I'm exploring, mulling and experiencing each month.
Book I read
The Making of a Manager: What to Do When Everyone Looks to You where Julie Zhuo explains how she felt when she became a rookie manager at the age of 25. I found myself in many situations described by Julie in her book and I also found valuable recommendations and lessons to be learned. The big difference between Julie's book and many other management books is that in her book, Julie Zhuo offers very practical advice and tips that you can take and use today.
Coffee gadgets I use daily
Chemex. Because it is a simple, beautiful, and elegant gadget used for pouring coffee. Although the coffee-making style is a subjective thing, I find the taste of the Chemex brewed coffee so pleasant.
Citing the experts: "Chemex coffee is widely considered the better choice for people who are looking for a smoother cup with less bitterness and don't mind the lack of body. Chemex coffee leaves you with sort of the opposite impression of a French press. The resulting brew is very bright and clear as opposed to thick and heavy."
The recipe I tried for the first time
Maki sushi rolls or 'makizushi' in Japanese. Makizushi is made by wrapping up fillings in rice and nori seaweed. To prepare it, I steamed the sushi rice, and after it was ready, I sprinkled all over it with a mixture of rice vinegar, salt, and sugar and tossed it gently, and then left it to cool. I then placed a sheet of nori, shiny side down on a bamboo sushi mat, added the sushi rice, and topped it with a line of sliced avocado, cucumber matchsticks, and pieces of smoked salmon. Then rolled the mat. It was delicious!🍣
The tool I love
Procreate. It is so but so relaxing for me to draw on the iPad using this magical tool. I don't have any hidden talent for drawing, but I am passionate about illustrations and I've started to practice and do different sketches. Also, Procreate has proven to be a great companion for our daughter while traveling by plane, she picks different brushes and colors and starts painting.
What I'm listening
Every single day 🎶 Offradio is a Greek radio station, it is the kind of music that relaxes me and puts me in a good mood.